Features
1.Fixtures positioned in a fixture stocker are rapidly changed using a manual cart.
2.A quick change using the slide push in, pull out mechanism, which is one of the features of the Baby Kangaroo System.
3.It takes three minutes or less for a jig changeover (Actual performance value).

Additional machining of the Baby Plate allows it to be used as a fixture plate.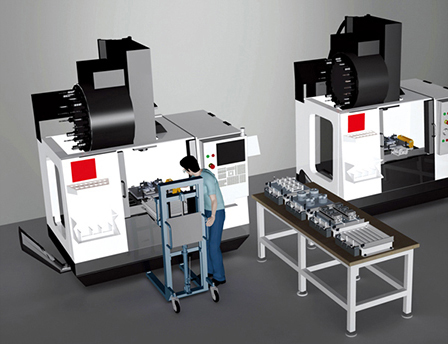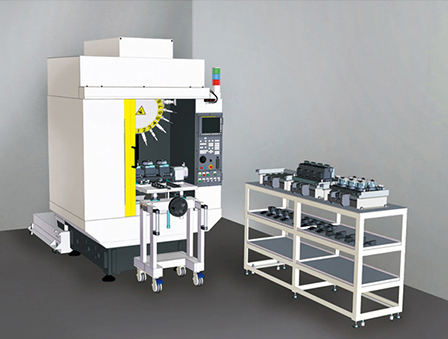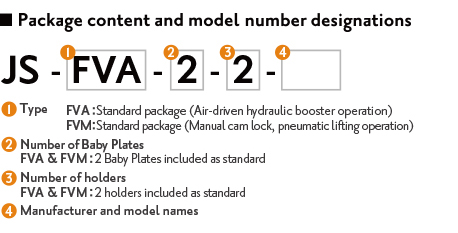 Specifications are set in consultation with customers.


Item Nos. 3, 4, and 5 are optional and are not included in the standard package.

Fixture change (when dismounting)

1.The cart is set to the change position by means of positioning pins at the tips of the cart.
2.Rails are lowered using the handle and the cart is fixed in position by the cart insets.
3-1.Baby plate is unclamped and lifted using the handle.
3-2.Baby plate is manually mounted in the cart.
4-1.The rails are lifted and released using the handle.
4-2.The cart is moved.