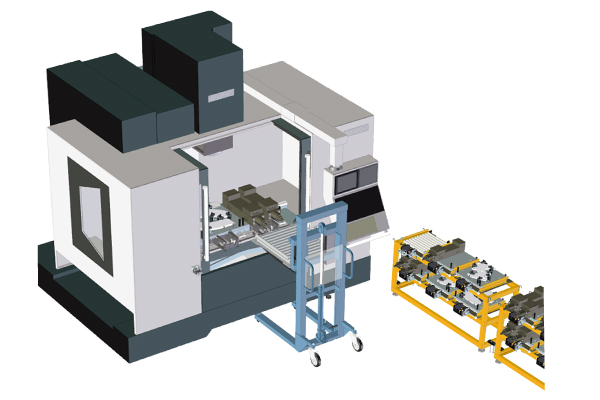 BKS-FV Achieve quick change and high-mix production. Fixture change set-up time 60→4 Minutes

SYSTEM FV
FV-M-W & Double-deck baby stocker system

This system has multiple combinations of double manual clamping-type FVM-W and double-deck baby stockers. The cam-type manual clamping enables clamping and unclamping operations with a single rotation, while the pneumatic lifting mechanism achieves a quick change in only four minutes.