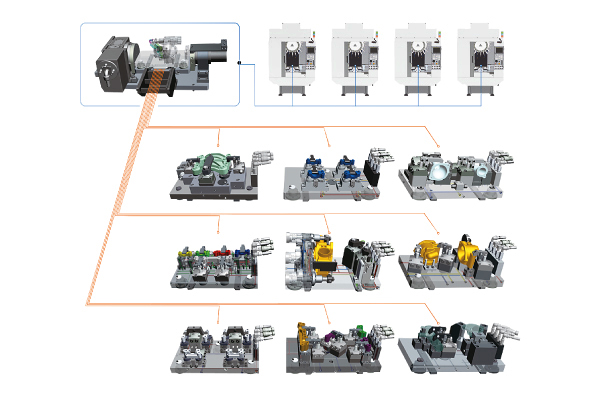 BKS-MINI Reduced setup time, increased operation. Operation time increased by 39.3%
SYSTEM MINI
MINI-M Multiple system

Previously, operation rates were extremely low because it took 120 minutes for a changeover. However, after introduction of MINI-M, the set-up time was reduced to only five minutes. Today, the per-day operating rate of machines increased by 39.3%.