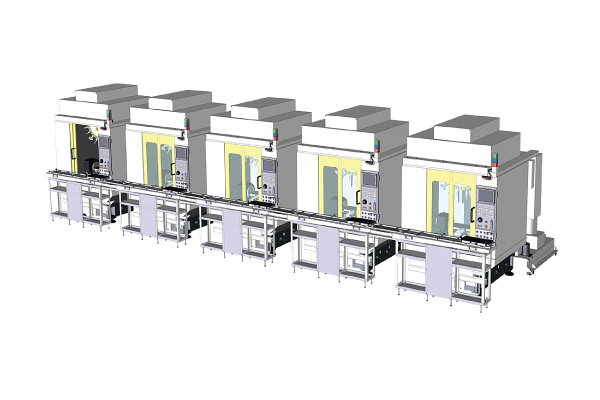 BKS-FS Productivity increased through external setup. Number of machines 12→8 Machines

SYSTEM FS
Multiple system for FS

For external setup, FS was introduced into a production line with 12 working machines. As a result, the same production volume was achieved with only 8 machines, increasing the productivity per machine by 38%.